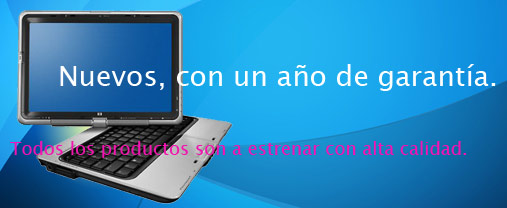 Encontrar aquí productos con cualidad!
Home >> Line Charger >> lenovo >> lenovo FRU 42T4702
Compatible para LENOVO FRU 42T4702 Line Charger
Tecnología:
Capacidad: mAh
Voltaje: V
Color: Negro
código de artículo: es940vlnnlj
dimensiones:mm
peso: 0g

precio original:

70.54EUR


precio actual:

52.25EUR




El costo de embarque para cada orden es 5,99EUR.
Basic Parameters:
Input voltage: AC 100-240V.
Max. output power: 40W
Output voltage: DC 7.2V-14.8V
Max. output current: 2A
Length of charging time: 8 hours max.(Different charging time for batteries of different capacity)
Charging Instruction:

Normal Working condtion:

Four green charging lights and the power light go on after switching on. The charger reads the battery information from the battery protective plate, and then starts charging. If the battery comes with SMBUS, the four LED\'s will show the capacity status.
Charger green LED status shows Capacity Percentage is as follows:
All the four LEDs blink circularly: < 25% Capacity Percentage.
LED1 is on, the other three LEDs blink circularly: < 50%
Both LED1 and LED2 are on, Both LED3 and LED4 blink circularly: < 75%
LED4 blinks. The other three LEDs are on: < 100%
All the four LEDs are on. Equal to 100%

Functions:
1. You can charge your orignal battery or spare one with this charger directly. Do not need the AC adapter.
2. Read battery information from the battery protective plate and then regulate the output voltage and current.
3. With five LEDs, four green for charging status and one red for power indicating.
4. Intelligent protection against over-current, over-voltage, over-charge, over-heat and short circuit.
5. With the repair zero-voltage-battery function.
6. Simplify charging process, save your time and keep your laptop in good condition, especially if you own two batteries or more.

(BATTERY IS NOT INCLUDED)

Line Charger--nmero de Partes Compatibles:
LENOVO
FRU 42T4819
FRU 42T4817
FRU 42T4803
FRU 42T4801
FRU 42T4799
FRU 42T4797
FRU 42T4795
FRU 42T4793
FRU 42T4791
FRU 42T4755
FRU 42T4751
FRU 42T4710
FRU 42T4702
ASM 42T4796
ASM 42T4794
ASM 42T4756
ASM 42T4752
ASM 42T4711
ASM 42T4703
57Y4186
57Y4185
51J0500
51J0499
42T4803
42T4801
42T4799
42T4757
42T4753
42T4737
42T4735
42T4733
42T4731
42T4715
42T4714
42T4712
42T4710
42T4709
42T4708
Line Charger --Descripcin del Producto:
LENOVO
ThinkPad W520
ThinkPad W510
ThinkPad T520
ThinkPad T510i
ThinkPad T510
ThinkPad T420
ThinkPad T410i
ThinkPad T410
ThinkPad SL510 2875
ThinkPad SL510 2847
ThinkPad SL510
ThinkPad SL410k 2842
ThinkPad SL410 2874
ThinkPad SL410 2842
ThinkPad SL410
ThinkPad L520
ThinkPad L512
ThinkPad L510
ThinkPad L421
ThinkPad L420
ThinkPad L412
ThinkPad L410
ThinkPad Edge 15"
ThinkPad Edge 14" 05787YJ
ThinkPad Edge 14" 05787XJ
ThinkPad Edge 14" 05787WJ
ThinkPad Edge 14" 05787VJ
ThinkPad Edge 14" 05787UJ
ThinkPad Edge 14"
ThinkPad Edge 0578-47B
ThinkPad E50
ThinkPad E40


Copyright ©2008-2012 www.Es-Bateria.com All Rights Reserved E-mail:Order@Es-Bateria.com link